I know it's not going to shock anyone when I say that I love cats. No one fell over? K good. But what if I was to say that I met a cat that if my girls knew how smitten I was for her I might be locked out of the house? … That may have gotten some people!
Meet pretty, pretty Penny!
Absolutely BEAUTIFUL, right?? She is a pretty fantastic cat who has some pretty fantastic owners!! Michelle and Enrique own Woody's Pet Food Deli, the amazing place I go to get the girls their meat muffins. Penny's story with the family begins in their St. Paul store where she was a foster kitty. It wasn't too long before Michelle and Enrique decided that her home was with them in their home. I was thrilled to meet up with them and take photos of this pretty, pretty kitty! And wow, the girls would be crazy jealous with her set up … she has a kitty condo that has feathers, carpet and tunnels that go from the floor to almost the ceiling, a bottomless box of treats and a leash attached to the patio door so Penny can just wander around the yard.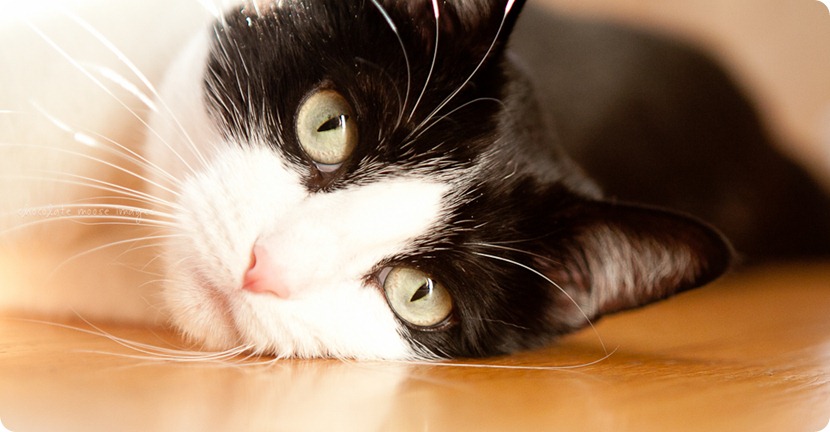 She has rather stunning eyes, wouldn't you say?? Thanks again Michelle and Enrique!! You have all been fantastic to work with 🙂
To see an ENORMOUS version of Penny (and to get some fantastic food for your 4 legged family member), swing into the Woody's Pet Food Deli in South Minneapolis on 50th and Xerxes. When you walk in the door look to your right 🙂 … photos of that to follow!
Happy Monday! 🙂