These girls love our little porch – which we lovingly call 'The Square.' If you haven't been on the square, it is tiny. We put our plants out there when the weather got nice and I honestly was swapping out our biggest plant any time we wanted to sit on the square due to potential weight restrictions and size constraints. Yep, that small.
But the kitties love the height, the sights and the jungle the rest of the plants offer.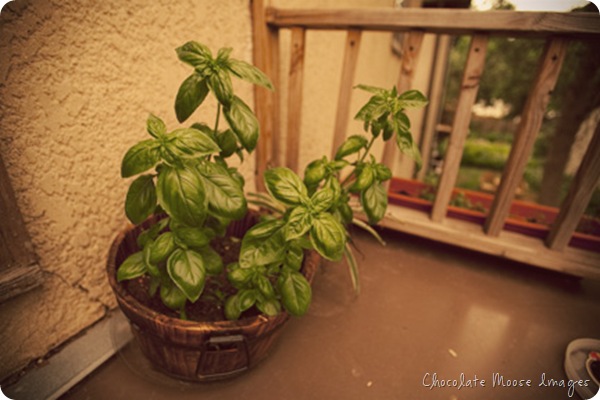 … our little garden has become a bit more foresty in the weeks since these pictures were taken yet the girls still love it. Digi took a bit of a leap off the square, so we are limiting their time on the square to when they are in a more tired-mellow mood vs the crazy-i-want-to-wrassle sort of mood.
It's amazing how big they've gotten since even these photos were taken! I'd say since I got them them 2 months ago, they have doubled in size. They are still the most adorable kittens ever (no contest) and I'm still figuring out their little personalities and moods – totally loving it. But the one change I would be totally ok with is them calming down at bed time. Sheesh! We are just big play things when we are at their level regardless of if it's 3pm or 3am. And even that has changed a bit from the beginning. I'd say they are out of their toddler stage and have moved into their teenage stage. So far they don't hate me so I must be doing something right.
K girls – let's get down with our bad selves and go chilax on the square with an icy beverage.