Murray and I had the great fortune to go to a Minnesota Twins baseball game about a month back. The whole event was great – riding the bus downtown, the stadium, the food, the game, the pint glass an wandering around after.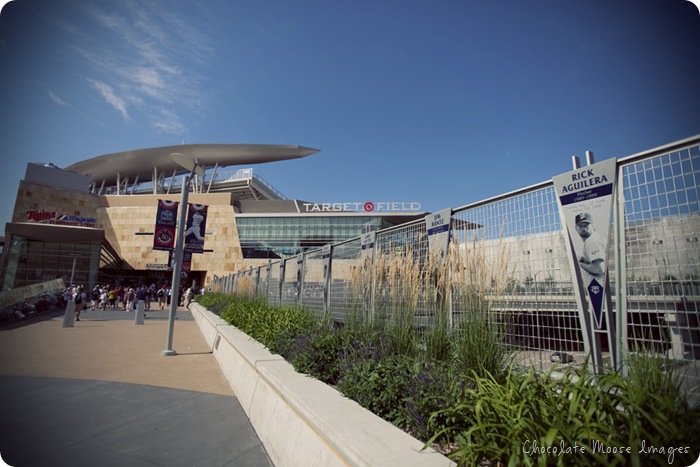 One of the coolest things I saw was the Kirby Pucket image inlayed in the wood behind the bar. FANCY!
And we got to try one of the Murray's steak sandwiches which is one the new signature food items at the stadium. It was NUM-MY! It even came with a piece of their signature garlic toast. Quite fancy ball park food, if you ask me.
… So in the end, we had a great time and I got to check another item off my 2010 to-do list