As I sit here watching my girls bask in the warmth of the fire I can't help but smile. I really love kitties. Sitting here also reminds me that I need to take some new photos of them! I found a reindeer hat (with ear holes) at the pet store that is pretty positively coming home with me on the next shopping trip. Tarra will LOVE it.
But until then how about another little one you can wish were on pillows in front of your fireplace?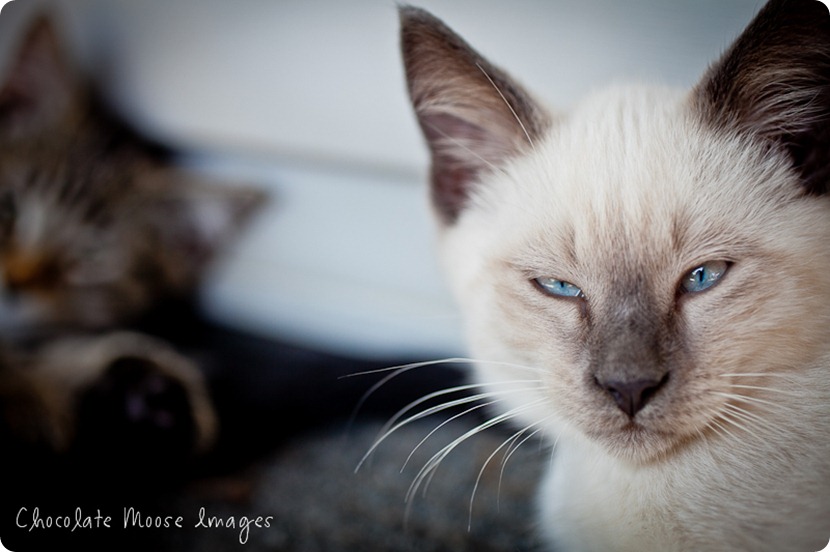 Bah – she is so cute!! I love her bright blue crossed eyes 🙂 So sweet!!