I don't know what it is about dachshunds but I think they are some of the cutest dogs around! They have such short legs and such a long body that I can't help but want to give them HUGE hugs and dress them up as hot dogs 🙂
Several weeks back I had the pleasure to visit these two lovely pups at their River Falls, WI home …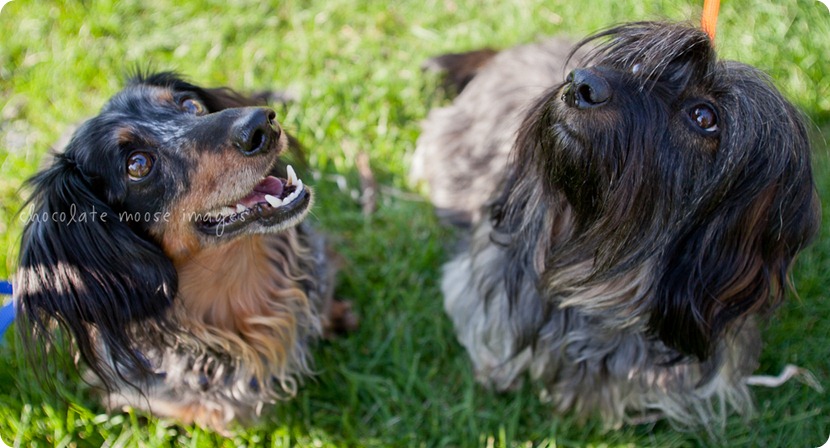 it was a lovely, sunny, spring evening and these pups were ready to work for treats 🙂
Meet Dieter … He is a silver dapple dachshund who LOVES being the center of attention. He has been through quite a lot in the last few years but doesn't let on to that when you meet him. After being attacked by a neighbor dog which broke his back, he has amazingly begun learning how to use his back legs again! He scuffles along like a rocket and can even pick his legs up sometimes. It's easier to scuffle so he needs some encouragement to use the legs 🙂 He is such a sweetie!!!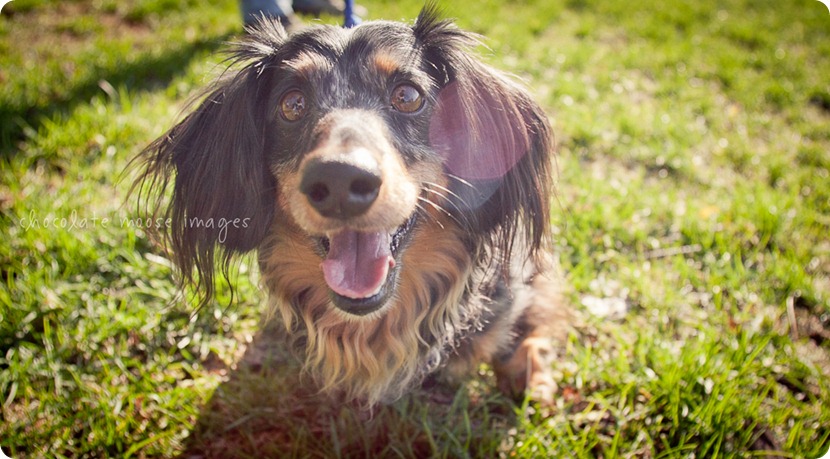 what a beauty, huh??
Now, this is Dieter's sister, Chami (pronounced Sham-ie). She has some of the most beautiful hair I've ever seen on a pup!! She looks a bit like a little mop and is a big bundle of love.
One of the best stories Sue told was of a recent grooming that Chami had … I groomer had tamed her bangs and made them all 'pretty.' When Sue walked in Chami looked somewhat distressed and she wasn't sure why. Then she noticed the bangs, walked over to her, scuffled them up and Chami perked right up. Too funny! I love animals personalities!!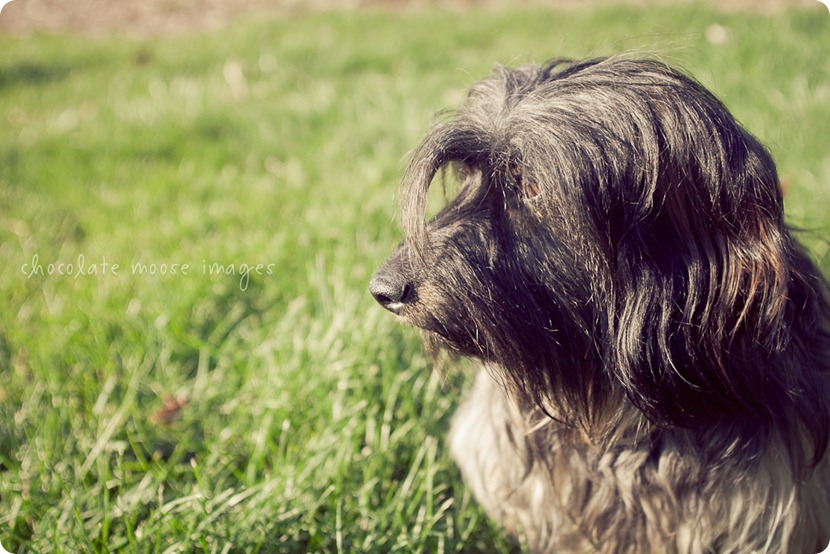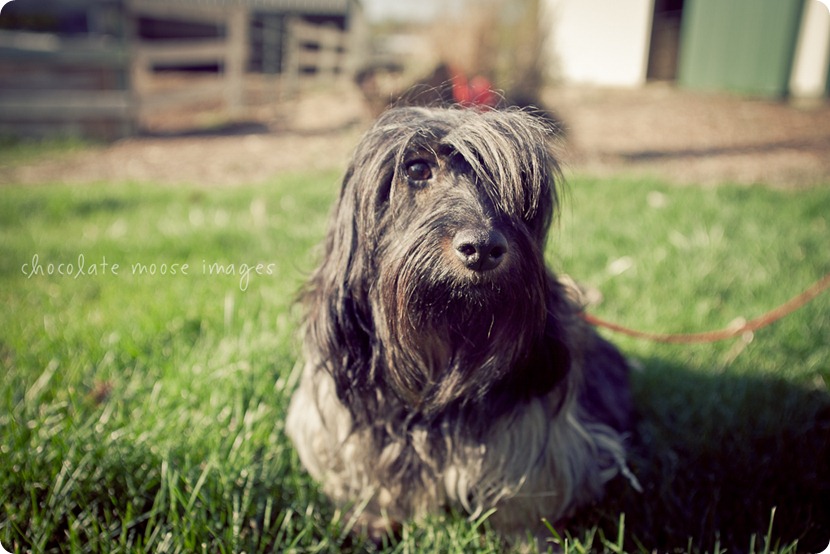 Now seriously, aren't these some of the CUTEST little pups you've ever seen??? I just wanted to take them home with me! I doubt the girls would have let me in the apartment but you never know … they might be fast friends 🙂
Dieter and Chami are just 2 of the lovely pups that their mom, Sue has. She is one of the biggest dog lovers I've met and is so dedicated to giving the animals the best possible life. It was really fun to chit chat with her and see her interact with the pups. They are all lucky to be able to call that farm their home 🙂
Thanks Sue!!! 🙂