… not much else to add with this one. Just a cute pup.
                     … the paws crossed gets me every time. So stinkin cute!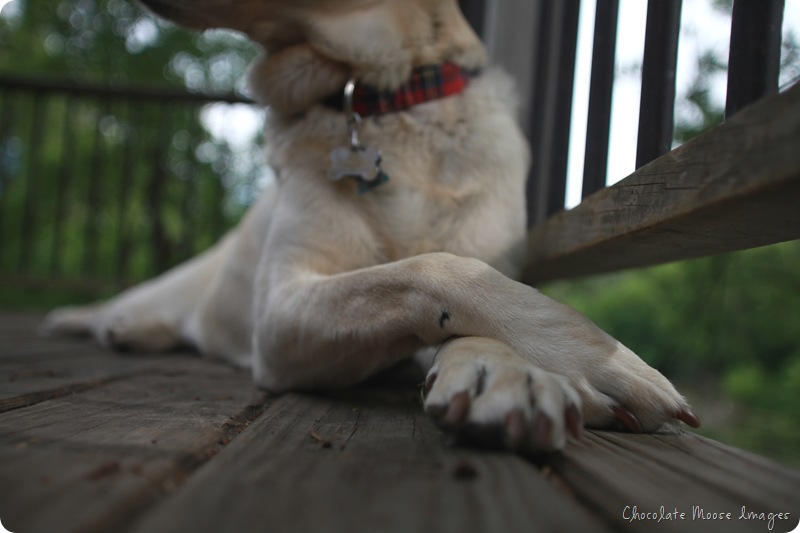 She looks a bit aggressive in those bottom ones, yet even the kitties get along with her. I know – it's hard to believe from some of my other stories of Mrs. Roux. All the girls (2 feline + 1 canine) had a great first play date yesterday. Minimal hissing and swatting but lots of investigation from all parties involved.