Oh boy!!
I am a firm believer that one of the best things that can happen in your day is that you arrive home, check the mail and have a package in there addressed to you! On the flip side, one of the biggest bummers is when that package in your mailbox is addressed to someone else. Boo. But this post is about situation A, thank goodness.
This evening when I got home I found these in my mailbox…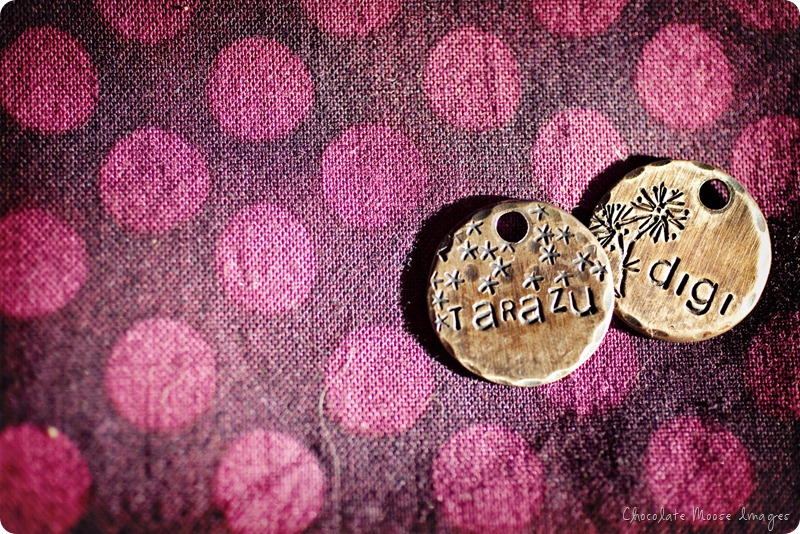 Squeal!! AMAZING, right?? A few weeks back I was doing some casual perusing of Etsy to see if I could find a wedding gift for some friends and I stumbled upon The Copper Poppy. I immediately got so excited at the prospect of getting stinking CUTE tags for the girls! I hemmed and hawed and then as soon as I opened up one of my dust covered windows and thawed out the door to the square, I realized they were probably necessary. The girls went nuts! Where they used to sit and meow at the back door hoping for an adventure to the basement, they now sit and howl at the door to the square with the hopes I will let them get just this much closer to the birds. If I'm going to let them drool over birds they need to have name tags on because I could see one of them getting a little overzealous and leaping after said bird and then investigating the neighborhood. At the very least they need my digits attached to their neck.
Thanks Copper Poppy!! They look amazing, arrived incredibly fast and are the perfect kitty size! I'm so excited to get these on the girls so they can spend some time outside in the warm MN summer!