I checked, this will be my 5th post about cats in the last month. As the title asks, does this make me a crazy cat lady? Maybe. As I've always said I love dogs – they are man's best friend after all – but I'm a woman and I really love cats. This one happens to not be mine, which is the real big change here. And her name is Miss. Mary BoBo… Bobo for short.
I didn't spend much time with her but I learned 2 things – 1. she is not pregnant, her belly is really just that big and 2. she does not like to be scratched in her white area. Nope. The tan or black area is fine. White? Back.off.buddy!
But doesn't she have amazing color to her?? I think she's mighty pretty!!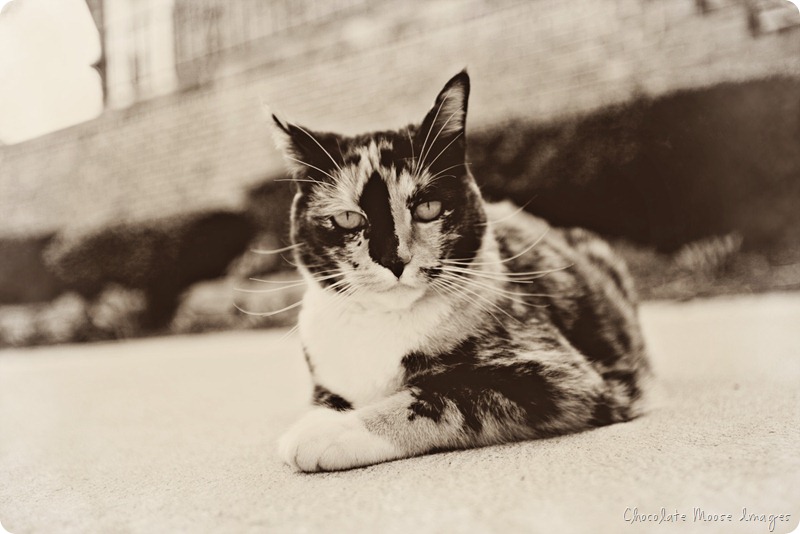 She was a bit moody when I was sitting there but not in a bad way at all. Just in a "hey – who are you and why is that thing in my face? It doesn't seem to dispense food, so why don't you move it" sort of way. Sadly, our photos were cut short due to an urgent need to wine shop at TJs. We'll have to see if she's up for some more some time 🙂