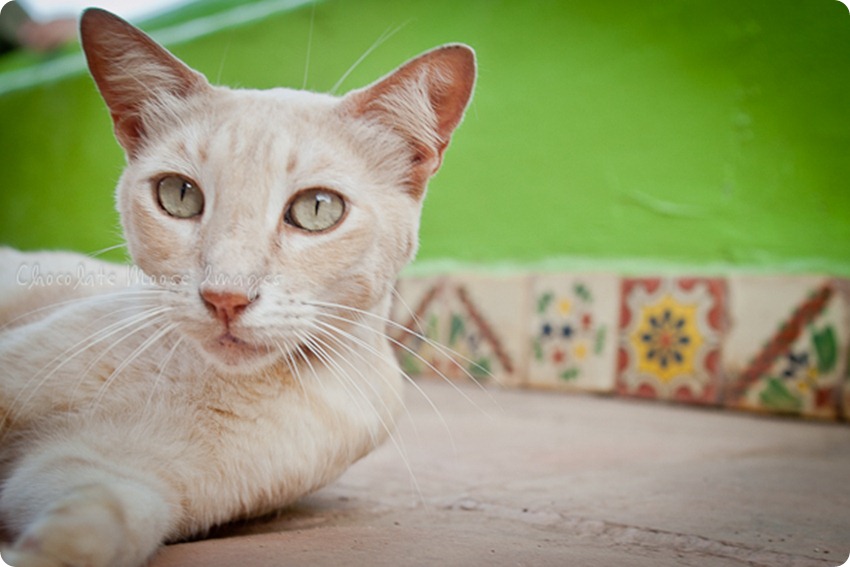 … as opposed to last years Mexican Beach Dog.
Normally I'm a little apprehensive of random, stray animals that I meet on the street or a beach, as the case may be. You never know how they will react! That doesn't mean I don't try to be long lost BFFs but I'm at least a little cautious about it. But this kitty wasn't completely random or stray … she was at the same cabañas last year. I got a few photos of her then but honestly, they aren't great. She had a pretty serious neck wound and you could tell she had just been in a brawl. So when I got back to the cabañas again this year I was actually really excited to see her! And she was as friendly as I had remembered.
you can see in that top right image the scar she has from her battle. and this is 1 year later! I got the feeling that most of my traveling companions thought that I was rather strange for how many photos I took and how much I enjoyed her. I guess any cat that acts like it likes me is fair game for my love 🙂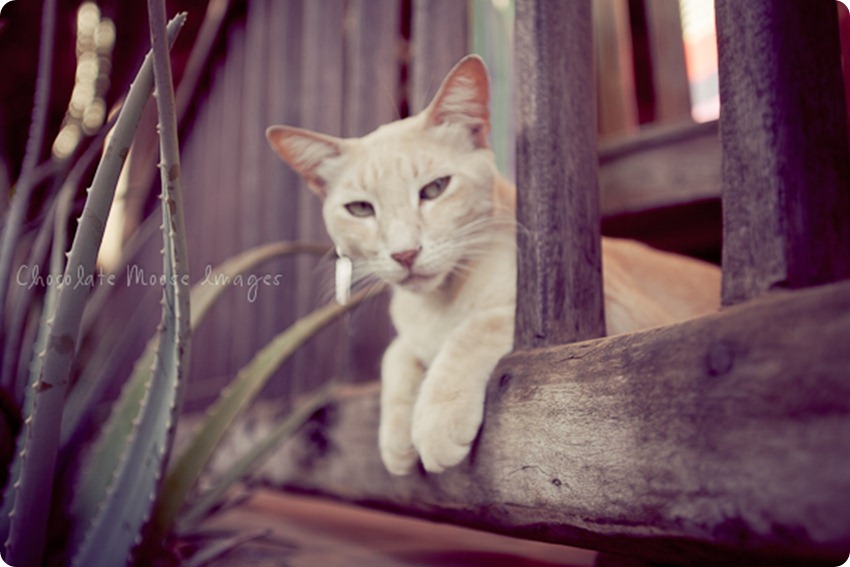 I love those last 3 because it reminds me so much of Roux! She does this on my dad's deck all.the.time. Except she is a smidge bigger and the rails are still about that far apart… so it's just her nose that squeezes through 🙂 I took these photos and then sent dad a message saying "I found Roux in cat form." He seemed pretty excited to see what that meant.
Have a lovely evening!! I'm looking forward to what looks like an impending soaking and nice, cool sleeping temps while listening to the beautiful pitter patter. Bliss.
"Tut tut, it looks like rain"