From my vantage on the couch I can see both my girls snoozing in their favorite spots; Tarra has taken over the pillow on the floor (not too surprising) and Digi is crashed in the sunshine that covers the obnoxiously orange chair in the corner.
Ah what a life.
While they are snoozing after a long walk in the yard (we went from the front to the back twice) I am working hard at piecing together witty words and lovely images of the 7 dogs I took photos of over the last week.
So far, it's not so pretty. I'm tired. I feel slightly sun burnt. I am craving a delicious quesadilla. And the general unkempt manner of my apartment is constantly tugging at the back of my head. "clean me. cleeeeeeeeaaaaaaan me" it says.
Because of all of this I'm going to start with just a sampling of images from my recent shoot with Badger and Wyatt, 2 AMAZING coonhound mixes (including Badger's part pug!!). They belong to the lovely, lovely Shane and Kira of Badger Creek Rustic Furniture. LOTS more to come about their business, products and pups!! 🙂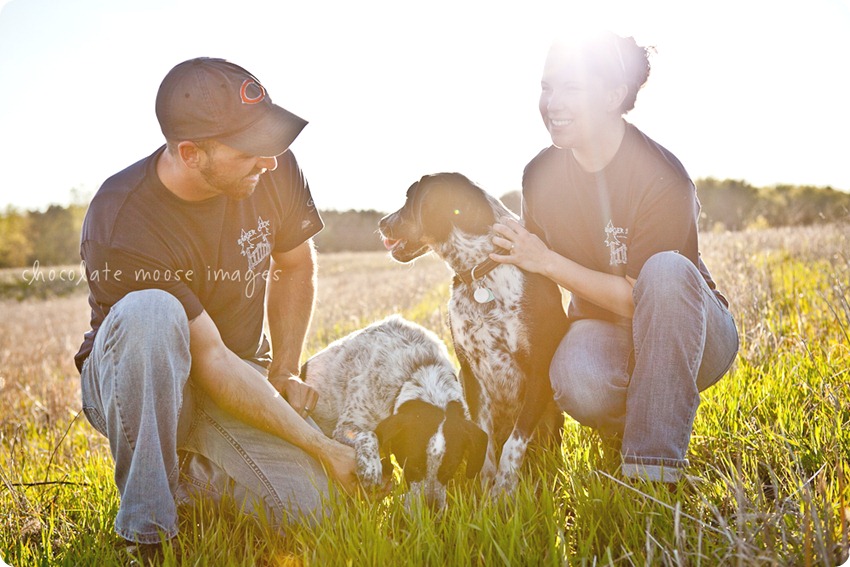 THANK YOU Quimby family!!! You guys are amazing!!! 🙂