… I started writing a post that had the tone of 'let's reflect on the last 12 months' and I scratched it. Then I started writing a post that bridged the emotional turmoil of 2012 to a breath of hope for 2013 and I scratched that too. Too dramatic.
Who would have thought it would be so hard to come up with a good "welcome to 2013" post?!
In the end what I've decided to say is short and (I hope!) sweet …
Life is tough. Life knocks you down. Life gives you a hand to get back up and start anew. And then life offers you a glass of wine. For me, in late 2011 it knocked me down. In 2012 it offered me a hand to get back up and start anew. And that leads to 2013. I feel this will be the year when life says, "here, you deserve a glass of wine."
I am exhilarated and very nervous for everything the next year will bring. I have a feeling it's going to be as amazing as it possibly can be and I will end it with a triumphant fist pump to the sky and a 'you betcha!'  But I guess that last part remains to be seen…
Before I officially say sayonara to 2012 I do want to say an enormous THANK YOU! to my absolutely ah-MAZING clients from the last year!! You and your animals made this year what it was and I am so thrilled to have met you all!
Oh boy, I'm excited. And now, who is in need of one of the cutest kitties on the planet in the most amazing cat hat ever??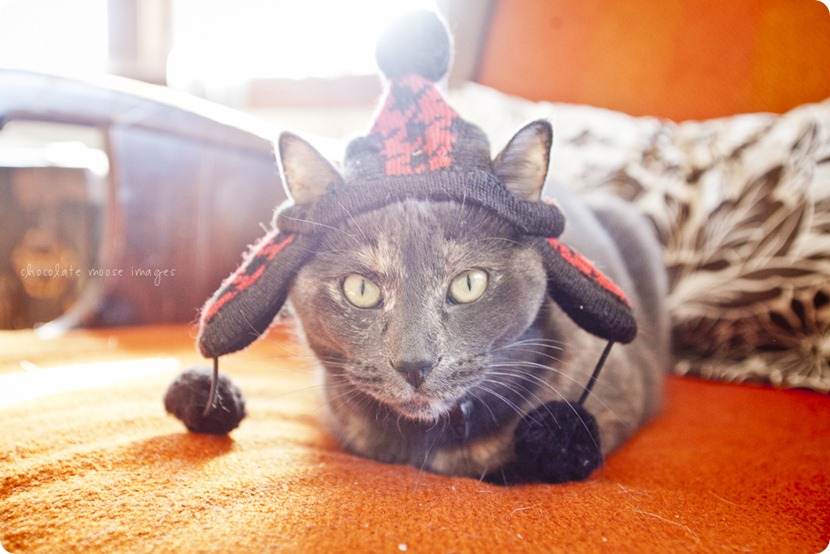 Ok … so I feel like the ones above paint a photo of a rather stylish and happy kitty who is just hanging out and ready to hit the slopes as soon as this lady with the camera will let her, but the one below??
Ha! This might be how she really feels about the stupid hat with ear flaps and pompoms.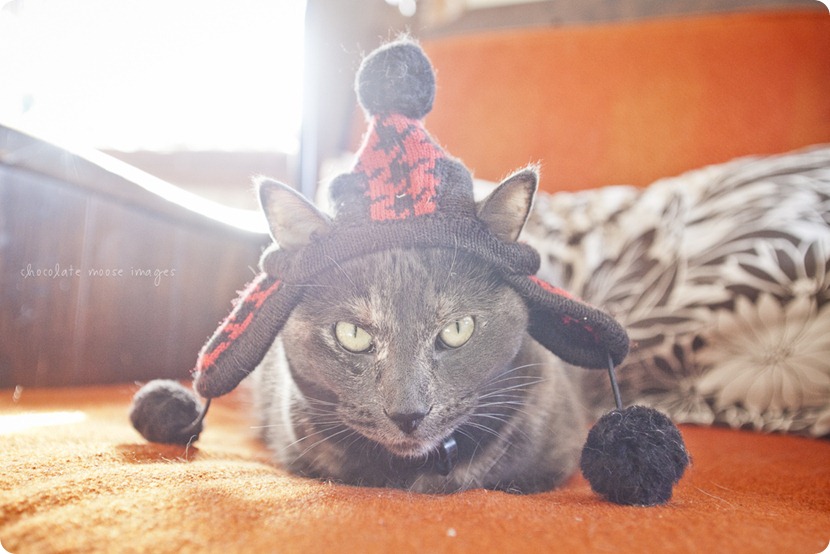 Priceless.
Happy 2013, everyone. Stick around, it should be pretty exciting!!